Program Overview
Humber's Fitness and Health Promotion diploma program places you at the leading edge of the healthy revolution as you learn from expert, industry-connected faculty. Skills learned go far beyond the fundamentals of exercise to include anatomy, physiology, biomechanics, business administration and marketing, nutrition, injury management, special event planning, and more.
You will combine classroom theory with hands-on training and real-world experience in our unique Humber Centre for Healthy Living for a comprehensive foundation in fitness that includes working with personal training clients and preparing to earn nationally and internationally recognized certifications. You will apply what you have learned by participating in one of the program's annual special events promoting healthy living, organized and executed by students. Your dedication to wellness and your desire to positively impact lives will propel your career in this interactive and life affirming field.
Please note that certain courses in the Fitness and Health Promotion program require students to participate in fitness classes that will involve physical activity which may, at times, be vigorous. Questions about fitness classes and accommodations may be directed to the contact person (name and email details located in the Contact Us tab).Courses Program Standards
Work Placement
You will get hands-on experience as a fitness professional through two unpaid work placements occurring in your third and fourth semester.
Your first work placement takes place on campus where you will perform fitness appraisals and conduct weekly personal training sessions for an assigned client as part of the Humber Centre for Healthy Living (CHL). Along with personal training, students also provide fitness and exercise tips as content for the Humber CHL website.
Your second work placement takes place off campus, two days per week for 14 weeks (180 hours total) at a fitness facility in a municipal, commercial, private or corporate setting.
The Humber Advantage
State-of-the-art Facilities
Students benefit from two exercise physiology/fitness assessment labs, a dedicated biomechanics lab, and changerooms specifically for students in the program. All of these facilities combined ensure a high-quality learning environment.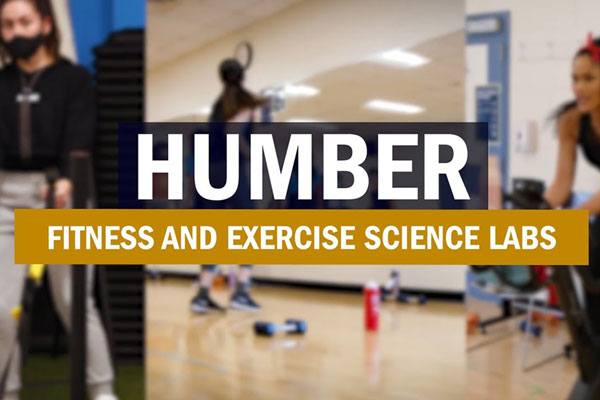 Watch the video to tour Humber's fitness and exercise science labs.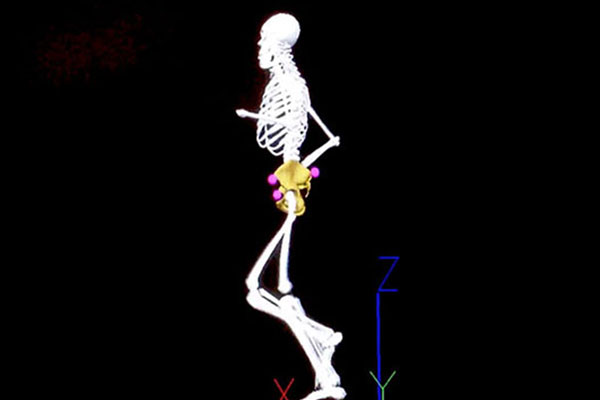 Watch the video to see how students use Qualysis, Humber's state-of-the-art motion capture system.
---
Humber Centre for Healthy Living
Students will receive hands-on experience on-campus. Perform fitness appraisals and conduct weekly personal training sessions for clients who will be assigned to you through the Humber Centre for Healthy Living.
Visit the Humber Centre for Healthy Living
---
Professional and Community Partnerships
Humber maintains strong partnerships within the community – and is the preferred choice by many agencies and facilities due to the outstanding reputation of the Faculty of Health Sciences & Wellness.
The Humber Experience
Student Testimonials
What are our students saying about this program? Good things!