I hear it all the time. People ask, "I want to move Dynamics GP to the cloud. So, I need to upgrade to Microsoft Dynamics 365 Business Central, right?" Well… no, that's not true. Many Dynamics GP
partners are telling their customers and prospects this little fib so they can sell them on Business Central.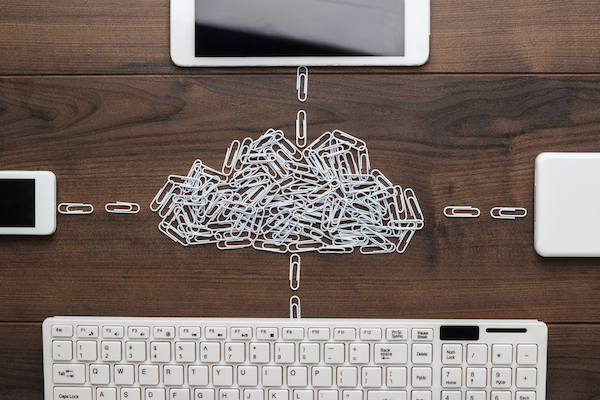 The key is in the wording.
At Dexpro Dynamics, we tell you the truth in plain English: Moving from Dynamics GP to Dynamics 365 BC is not an upgrade; it is a re-implementation.
By moving from Microsoft Dynamics GP to Microsoft Dynamics 365 Business Central, you'll be
implementing a completely new ERP solution that just so happens to be developed by the same company.
With today's labor shortage and other factors putting a strain on your time and bottom line, who has the resources available to implement a whole new ERP system?
That's not to say you can't or shouldn't move to Business Central. But then again, you could just as
easily migrate to Acumatica, Sage Intacct, or any other cloud ERP solution of your choice. Just don't be fooled into thinking that it's your ONLY choice. You can stay right at home with Dynamics GP, if you
like.
Another common misconception: Dynamics GP is not dead, dying, discontinued, or neglected. The fact is, Microsoft has been public about its continued development of Dynamics GP through 2028 and beyond. No end date has ever been mentioned. Did you know that 20 years ago, it was rumored that Microsoft would kill off Dynamics GP? Well, you see how that turned out.
If Dynamics GP is meeting your needs, or if it only needs proper implementation and add-ons to accomplish all you need it to do, then you don't need to look elsewhere.
Even if a company has experienced difficulties or lack of functionality with Dynamics GP, often it is resolved with a few simple changes. As an example, we recently worked with a small company that was ready to throw in the towel with Dynamics GP and migrate to Acumatica. It turns out their
implementation of Dynamics GP was poorly executed. With a little effort, we managed to save them
$50,000 by not implementing a new system, but rather fixing the problems and setting up the right Microsoft reporting tools.
We offer a no-charge system audit for existing Dynamics GP users. If Dynamics GP can be made to fill your needs, we'll tell you. Or if you truly need to migrate to a different solution, we'll tell you that too.
So Dynamics GP is running well for you, but you are ready to move to the cloud – What can you do?
Most Dynamics GP users will benefit greatly from a move to the cloud. For starters, maintenance and hardware costs are eliminated. What is more, the user experience changes very little, thus making it an easy transition for your team. Some might not even notice the change!
So what are your options to move GP to the cloud?
(1)   Move Dynamics GP to Azure
This option is basically renting server space in the Microsoft Cloud. Your IT team will still manage the software (such as connecting a printer, adding a new user, and the like.)
(2)   Move Dynamics GP to a Hosting Provider
With a full-service hosting provider, you're still moving to the cloud, and you're also paying someone else to give you full, 24/7 support.
On average, a company using Dynamics GP already has someone on staff in IT that can handle the basic system administration. Whereas before they supported the system on-premises, now they will administer the system remotely in the cloud.
We generally follow the best practices for the Azure environment, which includes a SQL server, a domain server, and an application RDC server. Just as your IT staff now needs to stay up-to-date on security for an on-premises implementation, they will need to learn Azure security best practices as well.
Again, the user experience is really not that different from a local on-premises installation of Dynamics GP, because most users today already use Terminal Services or Citrix to connect to Dynamics GP while working from home.
Naysayers are quick to point out that "Dynamics GP is old technology; it wasn't built for the cloud."
We'll give them that one; it's technically true. Dynamics GP is not built for the cloud. But that doesn't mean it won't work in the cloud.
We like to look at the whole picture when recommending a course of action for our clients. If
everything else is already in the cloud, and Dynamics GP is the only on-premises holdout, then a move to Azure or another cloud service is a cost-effective, minimally-invasive option to achieve the desired result. You can even schedule the migration for when you're performing a system upgrade, to
minimize disruption to your company's activities.
A large nonprofit in Chicago had migrated all its tools to the cloud except Microsoft Dynamics GP. They had their sights set on a new ERP system. After consulting with us, they had us move their Dynamics GP system to Azure. Instead of blowing their budget on a new solution, we used some of that money
to enhance Dynamics GP with additional reporting and budgeting features. As it turned out, they spent less than 50% of the cost of a new implementation, and now they are completely content with their Dynamics GP system, running smoothly in the cloud.
If you are entertaining the idea of leaving Dynamics GP and re-implementing Dynamics 365 Business Central, ask yourself:
Is the switch to a new ERP solution really necessary?
Do we have a team available to implement a new ERP, which will include a substantial amount of their time for migration, testing, and user training?
Is Dynamics 365 Business Central the right fit, or do we need to invest the time to do a full- scale discovery process to include other ERP systems?
I think people should switch ERP systems if the current environment is not, and can not, support their business model. However, this is not a decision to take lightly.
If you want to move Microsoft Dynamics GP to the cloud, don't take the first path offered to you. You have options.
Contact us at Dexpro Dynamics – 312-801-5070 or [email protected] – to have an honest conversation about your Dynamics GP implementation.
By Dexpro Dynamics, Microsoft Dynamics GP Silver Competency Partner, www.dexprodynamics.com